CORONAVIRUS: the Parish Office is closed until further notice. The Parish Office can be contacted by email parish@worth.org.uk
Bishop Richard's Pastoral Letter, 5th July 2020
Resumption of Collective Worship: Message from the Metropolitan Archbishops of the Catholic Church in England, 25th June 2020.
Opening the Abbey Church for Public Mass
Registration for 5.00pm Saturday Vigil Mass, 11th July 2020
You will have heard the good news that Cardinal Vincent Nichols has informed us that parishes may begin opening their churches for public masses from this weekend. We hope to be able to do this at Worth next weekend, 11th and 12th, and will confirm this as soon as we are able to put all the arrangements in place. We are still required to follow the rule of two metres social distancing, which means that the capacity of the church at Worth will be greatly reduced. We anticipate offering an extra mass at Worth, as well as the mass on Saturday evening, and the Sunday mass. It will probably be necessary to ask those who wish to attend this mass on Sunday to register for it, to avoid having too many come to be able maintain social distancing. We regret that it will not be possible at the moment to open the chapel in West Hoathly because of the needs of social distancing. But we eagerly look forward to welcoming you all to Worth soon and will be in touch again as soon as we can, to explain the arrangements.
Worth Abbey Church Now Open for Private Prayer
We are pleased to announce that we have now put in place all the necessary arrangements for opening the Abbey Church for private prayer.  We are open on Mondays, Wednesdays, Fridays and Sundays from 2.00pm – 4.00pm. We are very grateful to those who have generously offered their service as stewards.  Please follow their indications carefully.  These have been worked out in accordance with instructions from the diocese and government regulations.  Enter by the far, west, door of the Narthex and sanitise your hands.  You will be shown down by a marked route to a specific place in the Church.  Please sit on the sheet of instructions which you will receive.  As you leave, please follow the route indicated and sanitise your hands as you depart by the east door of the Narthex.  We regret that we have been instructed to close the toilets.  Children are welcome, but must be under their parents' careful control at all times.  Please observe the two metre distancing rule. If anyone is unable to manage the stairs, please tell the steward, who will show you to the lift.  If you have any doubts about your own health, please remain at home for your prayer. All these measures are to ensure everyone's safety and we think particularly of the vulnerable members of the monastic community.  Thank you very much for your cooperation.
Fr Paul can be contacted on 01342 710313 or email parish@worth.org.uk
14th Sunday in Ordinary Time (Year A) Mass Sheet, 5th July 2020
The government is recommending that a face mask is worn when entering a shop or closed space and when using public transport. Why not buy a face mask from The Saffron Stitch and support Refugee Tales and the Gatwick Detainees Welfare Group. Find out more here.
Eco-Catholic is a new online storytelling resource made up of animations, prayer reflections and talks to help Catholics explore and engage with the ecological dimension of their faith. This new initiative, launched by the Jesuits in Britain and CAFOD, offers a simple and engaging way to connect with the teachings of the Church through digital storytelling.
Prayer Request Form
If you have a prayer request please follow the link and use the form on the following page.
Please pray for Bill and Carole asking for God's mercy, healing and protecting peace in these turbulent times; for Margaret; for Helen who died on the 19th June; for Soo; for Leonora's family friend and their young family.
Earlier prayer requests can now be found on the Pastoral Care page.
Parish Updates
Please remember that the green bin in the Parish Office porch is available for your food bank donations.
One year ago on the 28th May Laura Rawlinson first became ill. Jan and Lee report on Laura's progress 18th May 2020.
Prayer Line: If you would like to pray with Father Paul he is available each day, except Sunday, from 10.00am – 11.00am. Please call him on 01342 710313.
Parish Finances
We hope that parishioners will be strengthened and encouraged by the streaming of daily Mass and the Divine Office from the Abbey, and by receiving In Touch by email. While the lockdown lasts and we are not able to welcome a congregation to Worth we invite any who can to contribute through this Justgiving link or to take out a standing order in favour of the parish. Please let us know and we will send you the necessary forms. (Without the regular collections our income has diminished by about £800 per week, so we are grateful for your generous response).
Worth School Wednesday Worship, 24th June 2020.
Prayer and Worship Resources
Details of audio live streaming of daily Mass and the Divine Office in the Abbey Church can be found here.
Apps are available on your tablet, PC or smartphone 24/7 – whatever time is right for you. During this time of pandemic you can access apps which will help you to engage more with your faith. Links to some Catholic apps can be found on the Resources for Prayer and Worship during the Coronavirus Pandemic page.
Coronavirus resources for children, young people and their families.
Christian Art will send you one newsletter a day with the Gospel reading of the day, alongside a work of art which is poignant, reflective and appropriate to that reading. There is also a short reflection on the artwork and the reading. Christian Art is an apostolate within the Roman Catholic Church, based in London.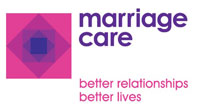 Marriage Care has moved all its face-to-face services to online alternatives using secure webcam and video conferencing technology – just like having face-to-face support, except you talk to a trained counsellor or marriage preparation facilitator online using a secure video link, similar to Skype or FaceTime.
During these challenging times of living with coronavirus, its more important than ever that we take steps to protect our mental health. The Church of England has produced Supporting Good Mental Health, a mental health reflections booklet to provide, hope, reassurance and comfort.
The Jesuits in Britain website has links to mass sheets, online retreats, prayer resources, Thinking Faith, the online journal of the Jesuits in Britain and Pathways to God which provides links to daily prayer, Ignatian spirituality resources and inspiring thoughts for the day.
A guide to isolation and social distancing from those who know by Abbot Christopher.
Every Sunday join CAFOD's Virtual Children's Liturgy at 10.00am
Join Father Stephen Wang each day as he live streams on the You Tube channel 'Pause for Faith'. It's an informal conversation about living the Christian faith, with some Catholic history, the lives of the saints, Christian teaching, spiritual traditions, practical tips for everyday life, contemporary issues facing the Church and the world, some Q&A and interviews.
Details of audio live streaming of daily Mass and the Divine Office in the Abbey Church can be found here.
Thursday, 2nd July, 7.00pm from St George's Cathedral, Southwark. Special Thursday evening Masses for the sick, their families, NHS staff and those working in social care. Each week a Catholic Bishop will celebrate Mass in their Cathedral which will be live-streamed for people to join. The Mass is deliberately timed to offer a space for Catholics to pray before the weekly 'clap for carers' at 8.00pm. You can find the full itinerary here.
Art that Comforts: a partnership between the Vatican Museum and Vatican News of 25 masterpieces from the Vatican Collection accompanied by comments from the words of the Popes.
Evening Prayer live from Taize at 7.30pm
Diocesan Updates
Bishop Richard's podcast for the 14th Sunday in Ordinary Time (Year A), 5th July 2020
Bishop Richard will be offering a private 'Mass in a Time of Pandemic' every Friday until the outbreak of COVID-19 passes.
Follow the links to some of the parishes in the Diocese which are live streaming Mass (see below Coronavirus – Live Streaming Mass and Services)
The Diocese recommends a number of ways we can foster a sense of wellbeing at this time. Here are some ideas and places to find information and support.
Diocesan Advice for Volunteer Shoppers
About The Parish
We, the parish of Worth Abbey, in the Diocese of Arundel and Brighton, welcome parishioners from a wide area.  We benefit from a unique location among the Benedictine monastic community of Worth.  We wish to become, by the grace of God, a strong Community, united in prayer to Jesus and to one another, by relations of love and commitment.
Our mission is to foster values of welcome and hospitality towards our fellow Christians, and to those of other faiths and none.
We are committed to service and outreach to the poor and those in need; to evangelisation; to the young; and to the protection of God's Creation.
We seek to build upon existing work to nurture a flourishing parish community.