CORONAVIRUS: the Parish Office is closed until further notice. The Parish Office can be contacted by email parish@worth.org.uk
We apologise to any readers who have not received their copy of In Touch this week or last week by email.  This is because of IT problems, which the team at Worth are trying to solve.
The Abbey Church Is Open for Public Mass
The Abbey Church is now open for some celebrations of the Eucharist. These will take place each week on Saturday at 5pm, Sunday at 9.30am and Tuesday at 10am. (To protect the health of vulnerable monks, the monastic mass will be celebrated later.)  Notwithstanding the significance of Sunday as the Lord's Day, you might like to attend Mass on Tuesday instead. (There is still no Sunday obligation). You will, in this way, be serving others who can only attend on Sunday.
Please note: On Tuesday, 18th August Mass will be at 8.30am and not at the usual time of 10.00am.
From 8th August wearing a face mask in churches will be enforceable in law.
Registration for 5.00pm Saturday Vigil Mass, 8th August 2020
Registration for 9.30am Sunday Mass, 9th August 2020
Please note that the concelebrated monastic mass will now take place at 11.30am and will continue to be live streamed.
18th Sunday in Ordinary Time (A) Mass Sheet, August 2nd 2020
Monastic Community, 3rd – 21st August 2020
From Monday, 3rd until Tuesday, 11th, monastic prayer will be streamed as follows : Lauds at 7.30 am, Mass at 5.30 pm and Vespers at 6.40 pm.  From Wednesday, 12th till Friday, 14th the monks will be in retreat, but will attend to phone messages and emails. From August 17th to 21st the monks will be in community discussions, but will attend to phone messages and emails.  During the retreat we will pray for you, and equally ask for your prayers.  Thank you.
 Private Prayer at Worth Abbey Church
Now that we have been able to open the church for the celebration of mass, very few people have come for private prayer in the afternoons, and sometimes no one. In view of this we have decided no longer to open for private prayer, which needs the presence of two stewards.  However, you are always welcome to visit the Quiet Garden for prayer.
Fr Paul can be contacted on 01342 710313 or email parish@worth.org.uk
Recent statements from the Catholic Bishops' Conference in England and Wales, July 2020
Please remember that the green bin in the Parish Office porch is available for your food bank donations.
An Appeal for Volunteers to Assist in Counting and Banking Mass Collections
An additional two or three volunteers are needed to assist in the counting and banking of mass collections. The duties include: checking, counting and recording cash and cheques; recording figures on a simple pre-prepared Excel spread sheet;  preparing paying-in book and depositing cash at HSBC in East Grinstead; emailing the ompleted spread sheet to the Parish Office. The counting duties are organised on a rota basis. This would mean approximately every six weeks. The counting is done in the Parish Office. It involves about two to three hours work. Training will be provided. A basic knowledge of Excel would be helpful but not essential. Please contact John Fitzpatrick on 07768 504480. Thank you
very much.
Face masks are now compulsory in public places. Why not buy a face mask from The Saffron Stitch and support Refugee Tales and the Gatwick Detainees Welfare Group. Find out more here.
Prayer Request Form
If you have a prayer request please follow the link and use the form on the following page.
Please pray for Bill and Carole asking for God's mercy, healing and protecting peace in these turbulent times; for Margaret; for Helen who died on the 19th June; for Soo; for Leonora's family friend and their young family; for Tash; for Sue Rutherford's mother, Monica Dowling, who is very ill in hospital; for Sally.
Earlier prayer requests can now be found on the Pastoral Care page.
Prayer Line: If you would like to pray with Father Paul he is available each day, except Sunday, from 10.00am – 11.00am. Please call him on 01342 710313.
Website Update
Parish Finances
We hope that parishioners will be strengthened and encouraged by the streaming of daily Mass and the Divine Office from the Abbey, and by receiving In Touch by email. While the lockdown lasts and we are not able to welcome a congregation to Worth we invite any who can to contribute through this Justgiving link or to take out a standing order in favour of the parish. Please let us know and we will send you the necessary forms. (Without the regular collections our income has diminished by about £800 per week, so we are grateful for your generous response).
Prayer and Worship Resources
Details of audio live streaming of daily Mass and the Divine Office in the Abbey Church can be found here.
Apps are available on your tablet, PC or smartphone 24/7 – whatever time is right for you. During this time of pandemic you can access apps which will help you to engage more with your faith. Links to some Catholic apps can be found on the Resources for Prayer and Worship during the Coronavirus Pandemic page.
Coronavirus resources for children, young people and their families.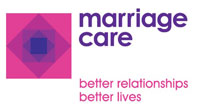 Marriage Care has moved all its face-to-face services to online alternatives using secure webcam and video conferencing technology – just like having face-to-face support, except you talk to a trained counsellor or marriage preparation facilitator online using a secure video link, similar to Skype or FaceTime.
During these challenging times of living with coronavirus, its more important than ever that we take steps to protect our mental health. The Church of England has produced Supporting Good Mental Health, a mental health reflections booklet to provide, hope, reassurance and comfort.
The Jesuits in Britain website has links to mass sheets, online retreats, prayer resources, Thinking Faith, the online journal of the Jesuits in Britain and Pathways to God which provides links to daily prayer, Ignatian spirituality resources and inspiring thoughts for the day.
A guide to isolation and social distancing from those who know by Abbot Christopher.
Every Sunday join CAFOD's Virtual Children's Liturgy at 10.00am
Details of audio live streaming of daily Mass and the Divine Office in the Abbey Church can be found here.
Evening Prayer live from Taize at 7.30pm
Diocesan Updates
Bishop Richard Moth reflects on the Gospel in the light of the challenges and difficulties of the world especially during the current pandemic and the need in such times to act with justice and being Christ to the world.
Podcast for the 18th Sunday in Ordinary Time (Year A), 2nd August 2020 
Bishop Richard will be offering a private 'Mass in a Time of Pandemic' every Friday until the outbreak of COVID-19 passes.
Follow the links to some of the parishes in the Diocese which are live streaming Mass (see below Coronavirus – Live Streaming Mass and Services)
The Diocese recommends a number of ways we can foster a sense of wellbeing at this time. Here are some ideas and places to find information and support.
About The Parish
We, the parish of Worth Abbey, in the Diocese of Arundel and Brighton, welcome parishioners from a wide area.  We benefit from a unique location among the Benedictine monastic community of Worth.  We wish to become, by the grace of God, a strong Community, united in prayer to Jesus and to one another, by relations of love and commitment.
Our mission is to foster values of welcome and hospitality towards our fellow Christians, and to those of other faiths and none.
We are committed to service and outreach to the poor and those in need; to evangelisation; to the young; and to the protection of God's Creation.
We seek to build upon existing work to nurture a flourishing parish community.